In May 2021 Riot announced the acquisition of Whinstone U.S., the owner operator of North America's single largest Bitcoin mining and hosting facility. Whinstone is based in Rockdale, Texas and its facility is located on an 100-acre site, hosting Bitcoin mining customers in three buildings totaling 190,000 square feet. The site is subject to a long-term lease agreement, with electricity provided via a long-term power supply contract.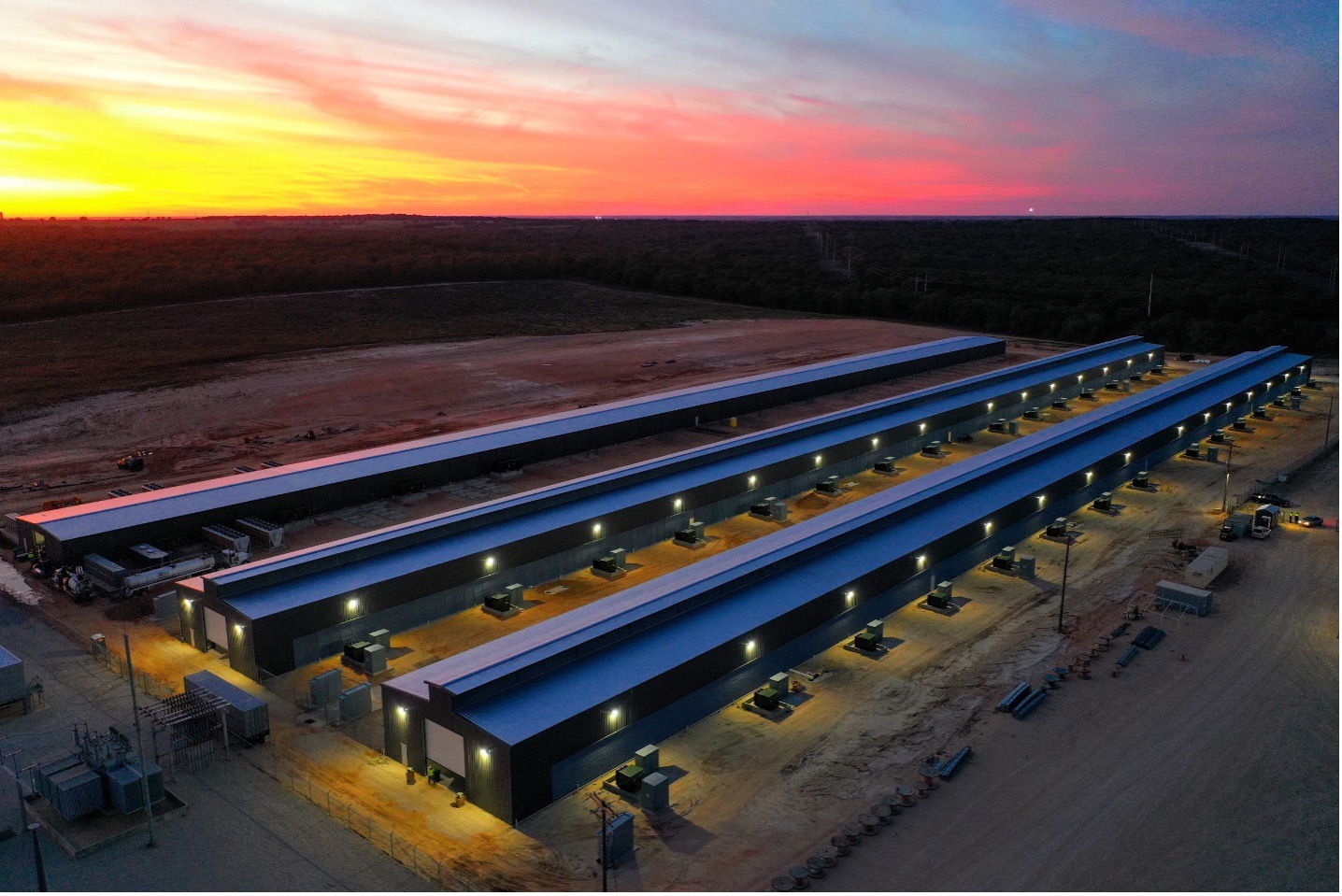 Since early 2020, the Whinstone team has worked on creating the largest hosting company in North America. Pairing low cost of energy and a market-leading development and operations team, Whinstone has been able to build the largest Bitcoin mining hosting campus as measured by machines operational and megawatts developed at a single site. Whinstone's comprehensive energy management strategy delivers best-in-class energy costs of 2.5 cents per kWh. Their team of professionals use cutting edge technology and comprehensive analytics to deliver industry-leading reliability and responsiveness.
Whinstone's site has a total power capacity of 750 MW, with 300 MW currently developed. Whinstone's facility is believed to be the largest single facility, as measured by developed capacity, in North America for Bitcoin mining. Whinstone currently hosts Bitcoin mining operations for three institutional clients who, by the end of 2021, are expected to utilize up to 200 MW of aggregate power capacity. In addition to hosting revenue, Whinstone generates engineering and construction services revenue from hosting clients on site, including revenue derived from the fabrication and deployment of immersion cooling technology for Bitcoin mining.
Whinstone U.S. is a wholly owned subsidiary of Riot Blockchain, Inc. You can learn more about Whinstone U.S. by visiting their web site, www.whinstone.us